Messages

41
Reactions

29
State

Non-US
Country

Canada
What I Drive

2018 Kia Stinger GT AWD Limited
I am pretty sure almost all of us at least once came across a stranger that wanted to show their love about our Stinger.
Any experience you would like to share?
Mine:
While I was drying and polishing the windows after a car wash, a guy passing by went to park his car and then came to me, asking what car it was. "I want to buy a car to my son: is this one a good one? It looks so beautiful!" (Me: smiling)
On the highway, from the mirror saw a car approaching quite fast on the left lane (I was in the middle one, relaxed driving): when he came to my side, turned its window down, gave me a big thumbs up, and ran away. (Me: smiling)
On the freeway, I was on the left lane (again relaxed driving) and a guy passed me on the right, slowing down, looking at me while saying something to the other occupants. While he was completing the manoeuvre, I noticed a kid standing on the back sit, with his face attached to the window, looking at me like I was Superman. (Me: smiling)
Stopped at Tim Hortons where a group of Harley-Davidson guys were chatting. Once I got off the car, one of them approached me saying: "That's a cool car. Does the sunroof open like a panoramic one? Can I see it?". Had to make him happy, turn the engine on and open the sunroof.
At a gas station (typical place), a young guy came to me and went to the back of the car to see what was it: "Oh, this must be a new KIA. From far it looked like an Alfa Romeo... "
More to come, for sure...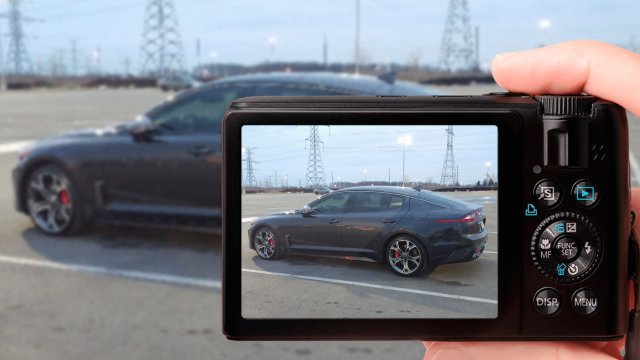 3