Messages

9
Reactions

8
City

Knoxville
State

TN
Country

United States
What I Drive

2020 Kia Stinger GT2 AWD Snow White
I had just filled my tank and was heading to the dealer to get something the salesman had for me and I was sitting getting ready to turn right onto a road and another car was turning left onto the road I was on and I glanced down and looked up and when I looked up the other car was coming right at me at an accelerated rate as if the driver had stomped on the gas pedal. He had a terrified look on his face as he slammed into me and there was nothing I could do.
So it turns out the driver is an illegal alien from the Honduras, he barely could speak any English with me, he was borrowing a friends car, the driver of course has no insurance, I'm not sure if the owner of the car does, I wasn't hurt but my back is sore, the driver wasn't hurt either. But one thing is for sure this will certainly be a huge nightmare for me.
The police office got there and said the computer system was down and it would be a couple of days until the report will be available. The driver admitted total fault in the accident, there was a translator from the police department that was used.
I just can't believe this whole situation. Totally sucks..........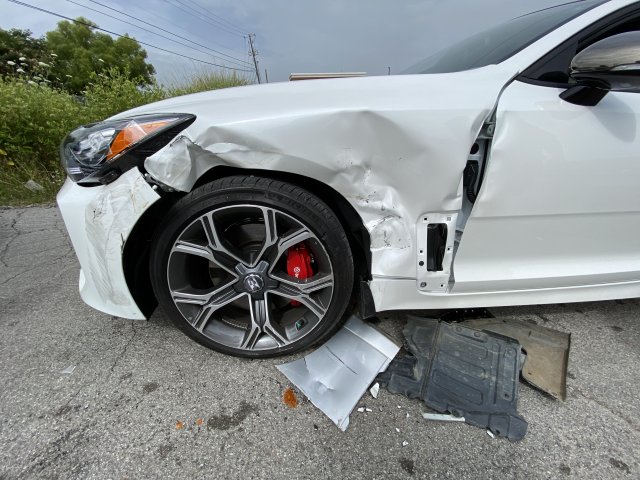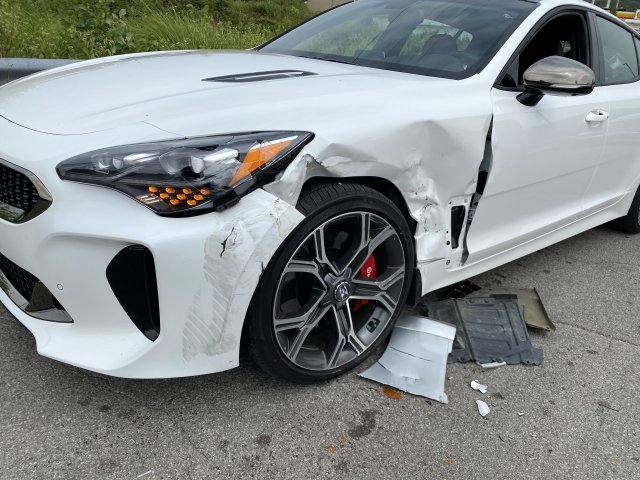 1