Messages

21
Reactions

6
State

CA
Country

United States
What I Drive

2013 Kia Optima
Hello Everybody,
My name is William Chang, I'm the owner of Concept-3, in Brea. CA. We have been around 2010, and we open as a dedicated KDM shop, we have expanded on working all type of vehicles, but we will never forget where we have originally open for. To make it brief, Concept-3 has built 3 car's for Sema in 2017 for KEEN Design. We built them a Blue Kia Stinger, which was the very first bagged Stinger in the States, black Stinger lowered in the States, and we have provided use of my person Kia Optima.
We are here for you guy's in any way, we have Piggy Back units in stock for adding additional boost, JUN B.L. exhaust system in stock, emblems, etc. You need part's for your Stinger or need more information on idea's how to build your Stinger for your personal taste, we will provide that service with great pride and craftsmanship. Need to get a hold of us you can call us at (714) 470-0989, or email either
William@Concept3Performance.Com
or
Kevin@Concept3Performance.Com
.
Thank you guy's for taking the time on reading this post, mention this post, and we will provide a discount on any type of part's or service needed for your Stinger.
Have a great day, and enjoy the photos of the Stingers I've built, and my Optima.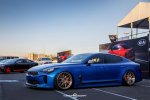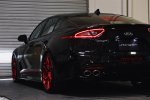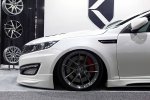 https://www.youtube.com/watch?v=_Cqd35Wj6Ps
3