...AND they keep asking me (at stop lights and parking lots): "is that really a KIA??"
. To which i proudly affirm their suspicions. Happy to be here. Keep up all the (worthwhile) posts.
My stats and opinions on most of the 'hot topics' are as follows:
2019 GT2 AWD:
In Montana. (no sales tax)
Ordered 1st week in April. Shipped and delivered in 4 weeks. Build stamp on the VIN plate is Feb2019.
MSRP: $54,790 OTD: $48,740 $30K down and financed the remaining thru KIA to get rebates.
Options: Ceramic paint, Red leather, Remote start, paint protect package, cargo tray, trunk applique, door(s) applique, mud guards
The 2019 AWD's come stock with Bridgestone Potenza 18" rubber ever though I liked the idea of the Michelin PS4's.
Two weeks of ownership has been pure bliss. I just hit 1,000 miles, the majority of which was the road trip (~700 mile) we took last weekend. For the record: The "GT" badge is well represented on the back of the Stinger!
No special "break-in" routine. Took it easy for the first 1000 miles and don't anticipate any "track days" anytime soon, or ever really. I plan to switch for full synthetic at the first oil change at 5000 miles and keep that interval throughout.
Amazon Basics 10W-30 Full Synthetic and a KIA OME oil filter.
Congrats to all the current owners out there. I'm pleased to say that I finally understand what you've all been raving about. And for those still undecided: it's undoubtedly the best value sports sedan money can buy. So what are you waiting for???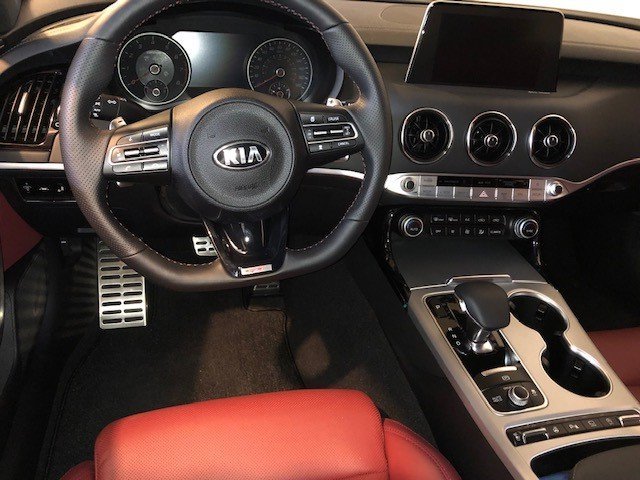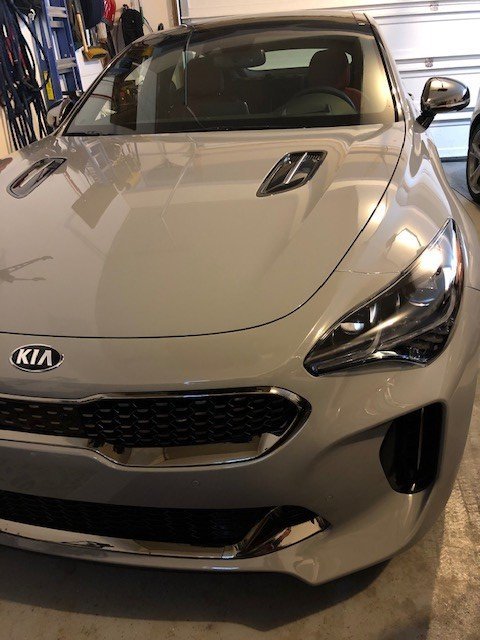 5