Messages

5
Reactions

6
State

AZ
Country

United States
Howdy,
New here, kind of an old soul when it comes to forums and the internets. If you hang out other places similar to this, you proably have seen me there as well
Picked up my Stinger at the end of May after shopping a few other cars in the same price range and not really feeling them. Had settled on a Mustang GT Performance pack when we stopped by the Kia dealership on a whim. Test drove a GT2 AWD and a base model GT RWD, and decided the RWD made me smile more when I hammered it than the AWD one did, so that's when we took home. 2019 GT RWD in Aurora Black with red interior.
Aside from some vinyl stickers for the window, she's bone stock for now. Future plans include suspension, performance, and cosmetic mods, but I've been down that slippery slope before and am going to ease into it this time.
Couple pics: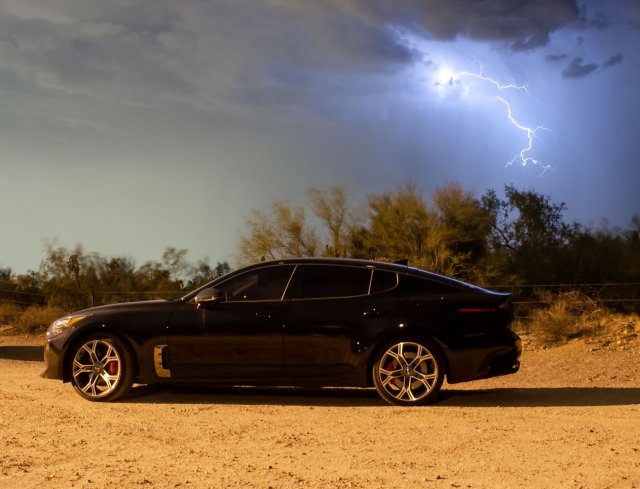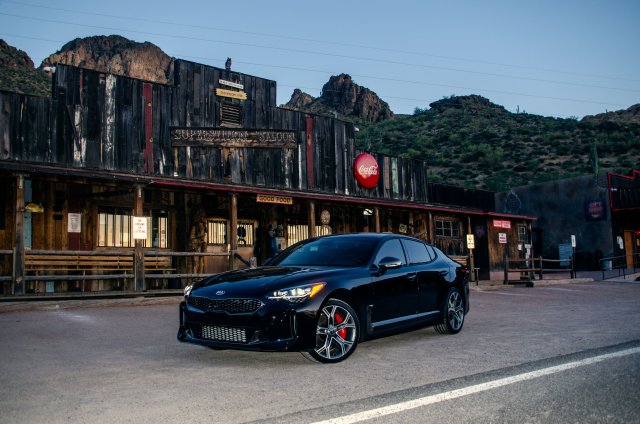 2