500 Posts Achieved
Staff Member
Messages

611
Reactions

79
City

Dayton
State

OH
Country

United States
What I Drive

2020 Stinger GT
It's about time I join the clan here. Ever since KIA said they'd put it into production in mid-2017, I've had my eye on one. I didn't pull the trigger for only God knows why. I've been searching intimately for the past couple months and one popped up in Cincinnati about an hour away from me. It was listed online well under MSRP so I had to call and figure things out. They said they put a carbon wrap on it and powder-coated the wheels black. Just so you know, I am not a fan of black wheels and I am not into the black hood or trunk look. It's too "try-hard" if you will. Online, it showed the car stock with OE wheels and no wrap so I thought that's what I was going to buy. I asked if they would take the wrap off minus the roof because I do like that. I even asked if they would swap the wheels out from another Stinger that were stock. They wouldn't agree to that but they did offer to take the wrap off the hood and trunk and well as the pinstripe down both sides of the car (1980's look I can pass on). They discounted the price of the package to $500 so that seemed okay for just the roof.
I'm taking it in Tuesday for them to remove it and they'll give me a loaner for the time being. All I can say is wow. I remember when I first drove it back in late 2017 and enjoyed every second of it. I've always been one to appreciate under dogs and the Stinger takes a full swing at its competition. I only got on it once of my hour drive home since I do take it slow for the first 500 miles or so after owning a car. I had to go straight to work after I bought it so I took it home, set it in the garage and drove the Grand Prix to work; so here I am. I'll be getting some more photos with it all cleaned up and after the wrap is taken off. Then I'll be able to appreciate it even more!
I'll be posting a video/review on it once I get a day off. I enjoy the differences we have as enthusiasts and I always like to hear what others think around the automotive industry. Talk to you guys/gals soon!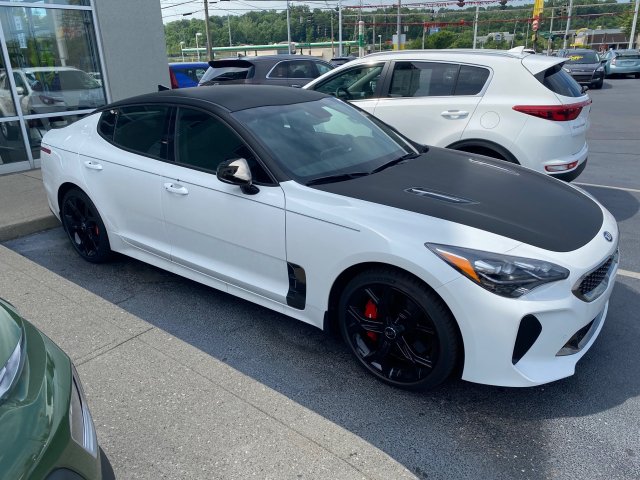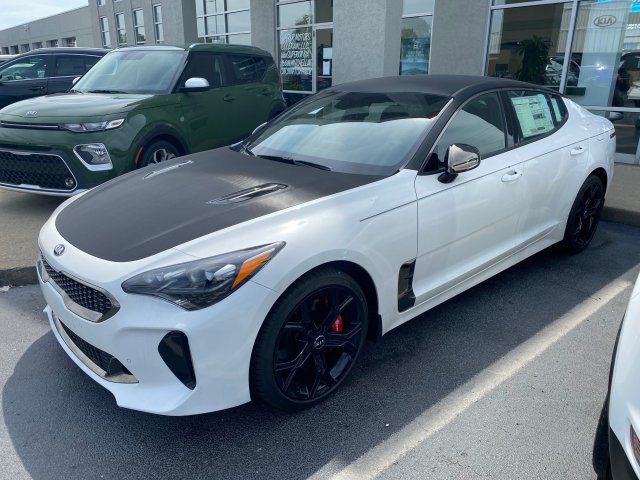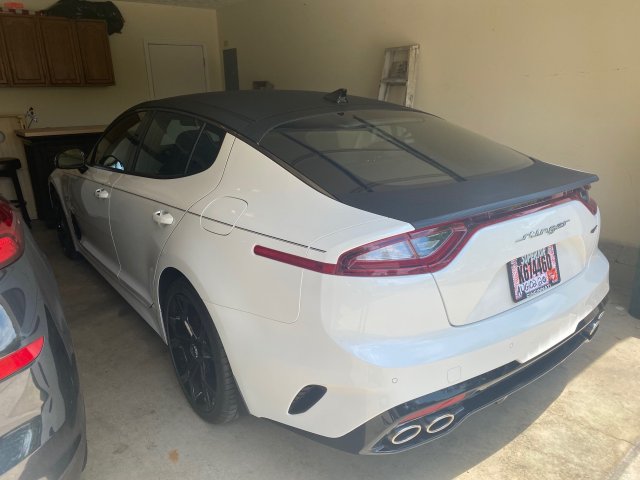 1